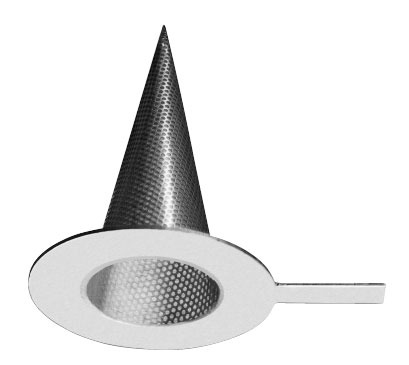 An instrument strainer is necessary to protect equipment and instruments during the start-up phase. Following the installation of a new plant, the strainer frequently stays between the flanges. It is better that the spool piece be at least as long as the strainer. This ensures that it is easy to install or remove. There are three basic shapes of temporary strainers: conical, basket, and plate.
This article explains factors to consider when choosing a temporary strainer. This would be useful when seeking a temporary strainer supplier.
Piping strainers: what are they?
Pipeline pipe strainers, also known as filters, prevent contaminants. This includes scale, corrosion, jointing compound, and weld metal, safeguarding equipment, and operations. Strainers use perforated or mesh-straining elements to mechanically remove particles from moving fluids or gases. Pipe strainers are essential components of pipeline systems. They protect expensive equipment from damage caused by foreign particles carried with the process fluid. Similarly named strainers are necessary for filters and pipes.
Machines and processes stay safe against the destructive effects of pipeline debris. This includes scale, rust, jointing compound, and weld metal by strainers. These devices also reduce maintenance costs and downtime. The appropriate strainers are necessary to employ where appropriate. This will protect downstream equipment such as pumps, flow meters, steam traps, control valves, etc (usually upstream).
Dimensions of a Piping Strainer
The size of a piping strainer varies depending on the kind of pipe strainer. It also depends on the flange rating and the end attachment. The dimensions and mass of strainers for flanged pipes fluctuate along with the flange rating. The size of a pipe strainer sometimes varies on the seller.
As a result, in pipe isometrics, the length of piping strainers maintains during the first phases of the piping layout. As the accurate vendor data is subsequently given access, the pipe isometrics and length adjust. The Y-type and basket strainers' typical loads and sizes are available in the accompanying table. Nonetheless, the information provided by the final seller needs verification.
Factors To Keep in Mind When Choosing a Temporary Strainer
Size Retention of Particles
It is necessary to establish an acceptable level of particle diameter and functional tolerances. As strainers are necessary to block particulates from reaching downstream devices or operations. Pipeline strainers are utilised for macro filtering operations when the retention effectiveness is "nominal" or "approximate". Pipeline strainers are not appropriate for tasks requiring exact effectiveness in microfiltration.
Physical Place
It is essential to be able to remove the strainer element. Thus, it must be safe, ergonomically sound, and have the proper clearances. Specially designed strainers may allow same-side or 90° offset pipe arrangements. Some plans also attempt to lower the pipeline's above-grade elevation. The intention is to make exhausting and emptying the basket chamber both simple and secure. When the item is withdrawn, the user shouldn't be in a hazardous or unpleasant situation.
Pipeline strainers chosen properly guarantee ideal processing conditions and downstream excellence. It requires the least amount of labour, which enhances security and decreases operational expenses.
Fluid Velocity and Differential Pressure
As a result of the strainer design, actual fluid velocities may vary slightly. Most viscous fluids operate at the lower end of the spectrum, while less viscous fluids operate at the higher end. Pipelines carry fluids at higher velocities. However, when the velocity across the screen approaches 8 FPS, it commonly compromises the function of essential strainer elements.
The major advantage of a strainer is that it is reusable and the filter screen is only ever utilized once, therefore once it jams, it needs replacement.